The Ceremony
St.Charles Catholic Church ~ Portland">
The Ceremony
St.Charles Catholic Church ~ Portland, Oregon
Fr.Kelly Vandehey~Celebrant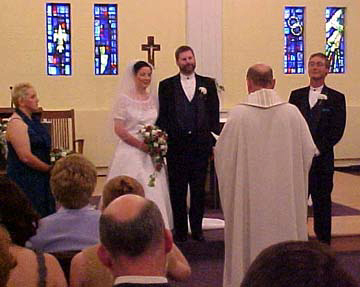 Photos below are at least twice the size shown, just click on any "thumbnail" to see it full size.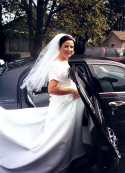 Rosaleen on her way (finally!)

Nervous?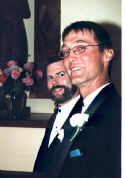 Best Man Royce and Bret (nervous?)

Rosaleen and brother Patrick

"With this ring..."

The legal stuff
(Best Man Royce, Bret, Rosaleen, Maid of Honor (& sister) Concepta, Fr. Kelly)

Proof!!!!

Man & Wife

Leaving for the Reception