Birthday Shows
Click photos to Enlarge
Why take a chance with your party???
Professional~Reliable~Experienced
If you're planning a birthday party and are looking for some of the best children's entertainment in the Northwest, you've come to the right place. Fast-paced, exciting, and really funny, BJ's shows are legendary among Portland's parents.
In any given year eighty to ninety percent of BJ's birthday bookings are from repeat business, word of mouth, or people who have seen and loved the show somewhere. That says volumes about the quality of BJ's shows. If you have any doubt please read the reviews on Yelp, Google, or Citysearch (or just look at the "references" page on this website).
Detailed birthday show descriptions and rates are below.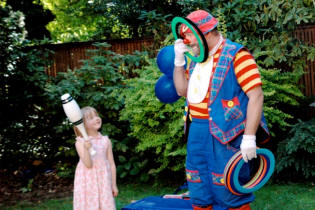 Comedy
Magic
Juggling
Puppets
Storytelling
Music
Games
Balloon Art
Facepainting
& More!!!
Click to Enlarge
Description of a typical "BJ" birthday show
(Please note: Each show is improvised, so the show below may not be exactly the same as your show)
BJ the Clown arrives at your location with his toybox and magic case. There is some meet & greet time before the show starts (with nose honking, handshakes, silly names, etc) so that everyone feels OK about a clown being there.
There is no "set-up" time needed, BJ's big trunk is the stage and the kids sit on the carpet or on a parachute on the grass. With the children's help, BJ performs a hilarious comedy show with magic, juggling, puppets, circus tricks, music and much more. The kids get to participate and, of course, the birthday person gets to be the co-star of the show if he or she is feeling outgoing enough.
BJ's shows have tons of variety: One minute the children will be "oooing and ahhhing" at a magic trick and the next minute will be rolling on the floor laughing at some crazy antics. A wild group dance can end with the children pretending to be asleep and snoring. A scarf juggling game sometimes ends with the birthday person covered head to foot as "the Mummy" or " Sleeping Beauty". The birthday person might be up front "teaching" the "class" about balloons while BJ hilariously struggles to keep up with the lesson. The only constant is that the children will be completely entertained and enthralled the whole time, which is a feat in itself!
At the end of the show BJ usually makes an incredible balloon crown for the birthday person and usually poses all the children for a group photo,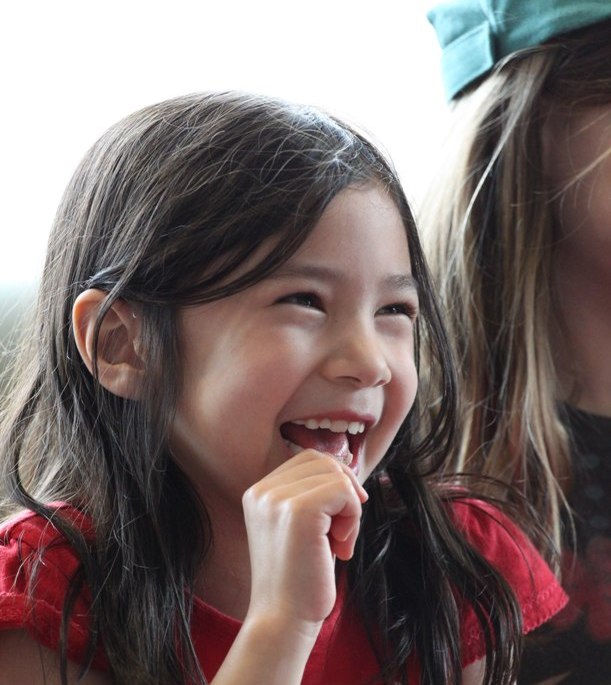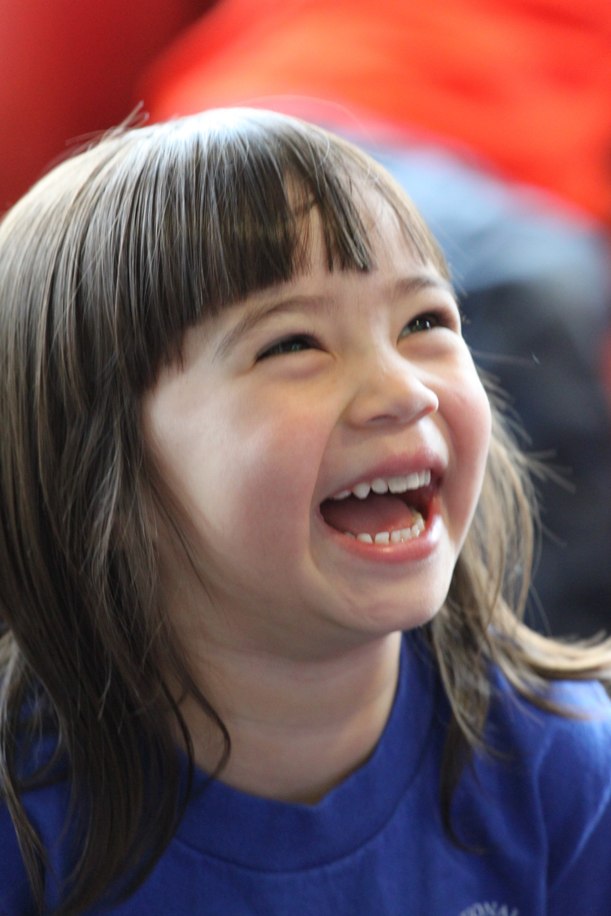 Click here to see photos from a typical party.
Note regarding balloon art and facepainting:
Balloons and facepainting are wonderful additions to a party. As an entertainer, BJ prefers to keep the show running along quickly to keep the children completely entertained and to avoid any slow spots where the children could get bored. BJ's Classic show is just that: Pure, fast paced laugh-a-minute entertainment. If you want balloons for all the guests then BJ will be glad to work it into the Deluxe show as seamlessly as possible to minimize any slow spots. If it's a larger group then we recommend extending BJ's time into a Super show so that he's doing balloons while other activities (like eating cake or facepainting) are going on so that we avoid the lines.
With facepainting we recommend hiring a facepainter to paint before or after BJ's show (fees are around $75/hr for a trained professional facepainter).
Click to Enlarge
(as of February 1st, 2019)
The Classic: BJ the Clown show is 45 minutes of non-stop fun and costs $175. This is the show BJ is famous for and has performed over 4000 times at schools, libraries, and birthdays!
The Deluxe: BJ the Clown show runs around an hour and includes balloons (hats, animals, swords, etc) for the guests (up to 15 children) and costs $200.
The Super: A longer BJ the Clown show can be created by adding even more time for games and balloons and/or extra children.
*A travel fee is built into the rates and covers the Portland/Vancouver Metro area. Additional travel fees may be added on a case by case basis depending on location and day/time traffic conditions. There is a $25 surcharge on weekend evening events after 6pm.
*Shorter or longer shows, extra time for games, and other special requests are considered on an individual basis, call for a quote.
*Separate facepainters and balloonists are available upon request.
(503) 282-2000b